Born from the deep reverence fans have for their favorite musical statements and the vanishing physical embodiment of recorded music, Merchbar teamed up with the preeminent custom framer Level Frames to create museum-quality framed vinyl records.
We start with 100% authentic and new vinyl records, using audiophile grade pressings when available, straight from the assembly line and never touched by human hands.
Each new vinyl record is then shipped wrapped and untouched to Level's workshop in New York where master framers evaluate each record on receipt to ensure the cover arrives in Mint archival condition.
Next, each record is meticulously unsealed and evaluated by gloved hands to ensure the record is free of physical defects or visual blemishes.
Once approved, Master Framers from Level use the same exacting standards to select the perfect materials for the creation and assembly for the frame.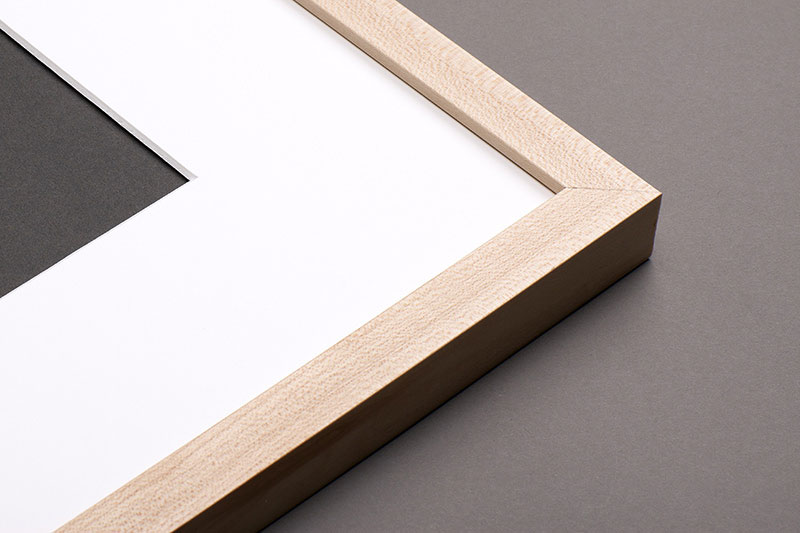 But they aren't just beautiful, each frame is made from sustainably-harvested American-grown wood and treated with state-of-the-art environmentally friendly shellac. Mats are all 6-ply, acid-free conservation matboards sourced from Crescent – a 5th generation, family-owned creator of mat from Wheeling, Illinois.
Finally, in service of the record itself, we chose an exceptional anti-reflective and ultra-clear acrylic glaze. Not only does it block potentially harmful UV rays, but our acrylic boasts a higher level of clarity and strength versus traditional glass.
Together, this attention to detail, the hand-selected materials and artisan craftsmanship create the perfect way to not only show how highly you value the record, but make a statement to your appreciation of your favorite artists' mastery of their craft.
Whether a gift to yourself or present for someone else, a Merchbar x Level Gallery Framed Vinyl Record is the perfect way to showcase the music that lives in the center of your life in your home or office.
Merchbar and Level are offering over 12 different records available for a limited time only. Due to the custom nature of this product, orders may take 2-3 weeks to arrive. To ensure holiday delivery buy yours now.