From his infamous outlaw persona, to his expansive recordings, Johnny Cash made a mark in the history books that will never be erased.
We dug in to the stories and history of Johnny Cash, picked out 10 incredible facts we couldn't believe about America's last desperado, and couldn't wait to share what we found with his fans.
1. "Ring Of Fire" wasn't actually written by Johnny Cash
There's no question that "Ring of Fire" is the most famous song in Johnny Cash's catalog, but he actually didn't write the song himself. It was originally written by his future wife June Carter, whose sister Anita Carter would record it in 1962. Cash did indirectly play a part in the song, however, as Carter wrote the song to express her feelings about Cash. Both Carter and Cash were married to other people at the time but had toured together. Eventually the two married in 1968.
2. He was once arrested for picking flowers
Johnny Cash's reputation as a desperado certainly came from the amount of run-ins he had with the law, but did you know he spent a night in prison because he picked flowers? The story goes that one night in Starkville, Mississippi Cash was drunk and walking about the town. He would eventually wander into someone's yard to pick flowers and was arrested by police for trespassing.  
Cash spent the night in Starkville jail and, while protesting being locked up, kicked his cell door so hard he broke his toe. He wrote a song about it called "Starkville City Jail" and performed it for the Johnny Cash At San Quentin recording.
"36 dollars for picking flowers and a night in jail."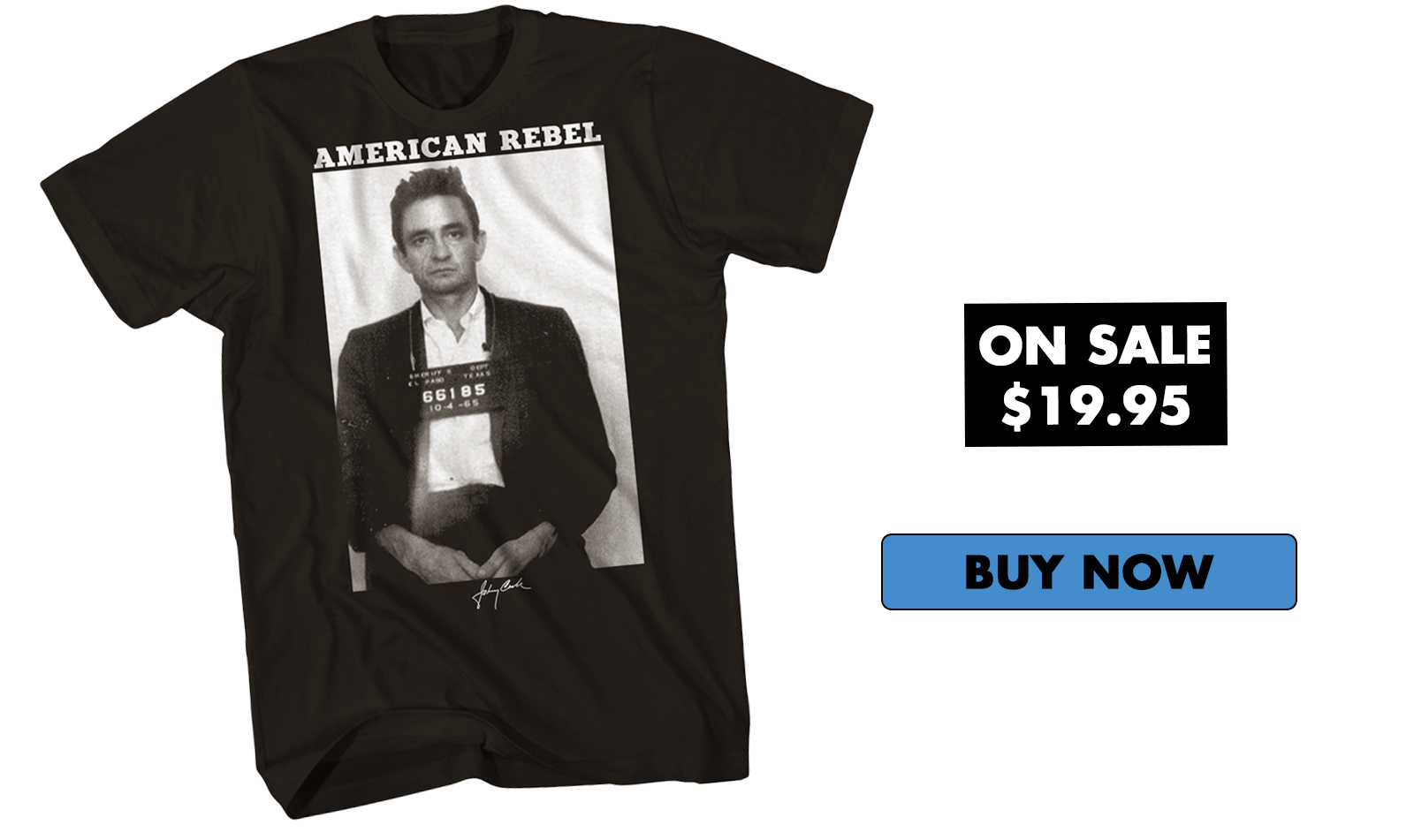 3. The infamous mug shot
The most notorious moment in Johnny Cash's problems with authority stems from his arrest in October of 1965. Cash had traveled to Juarez, Mexico to purchase cheap amphetamines while he was struggling with his drug addiction. Police stopped Cash to search his belongings while he was returning to in El Paso, Texas. Officials found over 1,000 prescription pills in his guitar case and proceeded to arrest him. 
The mug shot from El Paso has since become part of The Man In Black's lore. Cash was jailed for misdemeanors seven times throughout his life but never spent more than a single night in captivity for his infractions. 
4. Rock-A-Bye Baby
One of those nights in captivity for Cash was particularly tense. Cash's irate cellmate in Carson City, Nevada didn't buy that he was actually the Johnny Cash, so The Man In Black sang to his cellmate all night. The man would eventually fall asleep, and Cash successfully stayed out of harms way by rocking his cellmate to sleep. 
5. Chicken little
Cash was known to cause chaos while traveling in his early days, and one hotel back in the 50s was victim to a feathery prank. The story goes that Cash and his band were staying at a five-story hotel and decided to release baby chicks on each of the inns floors. A few baby chickens running around may not be a problem, but they released 100 chicks on each of the five stories. Yes, they somehow gathered up 500 baby chicks to pull off this wild prank. Absolute chaos. 
6. Caveman
Cash's outlaw image was built during his early career, struggling with drug and alcohol addiction, as well as legal problems. His life had begun spiraling out of control in the late 60s, and while the following story is unconfirmed, it has lingered as part of the mystique behind Cash.
In 1967 Cash hit an all-time low and was once again under the influence of drugs. He decided to enter the Nickajack Cave in Tennessee, hoping to lose himself inside of it to die. Eventually Cash passed out on the cave's floor, then went on to have a spiritual awakening. He found his way out of the cave, despite exhaustion, because he felt the presence of God in his heart leading him out. He went on to become sober after emerging from the cave and was very involved with religion from that point in his life. 
7. A prolific discography
Johnny Cash is one of the most prolific musicians of all-time. He released a total of 96 studio albums through his 49-year career, incorporating more styles than country in his recordings. Cash also recorded gospel, blues, rock and spoken word, to name a few of the genres he tried his hand at. 13 of his 170 singles charted at number one. 
Cash's outlaw persona may have drawn attention to him, but at his core, he was a dedicated musician that worked tirelessly as an artist.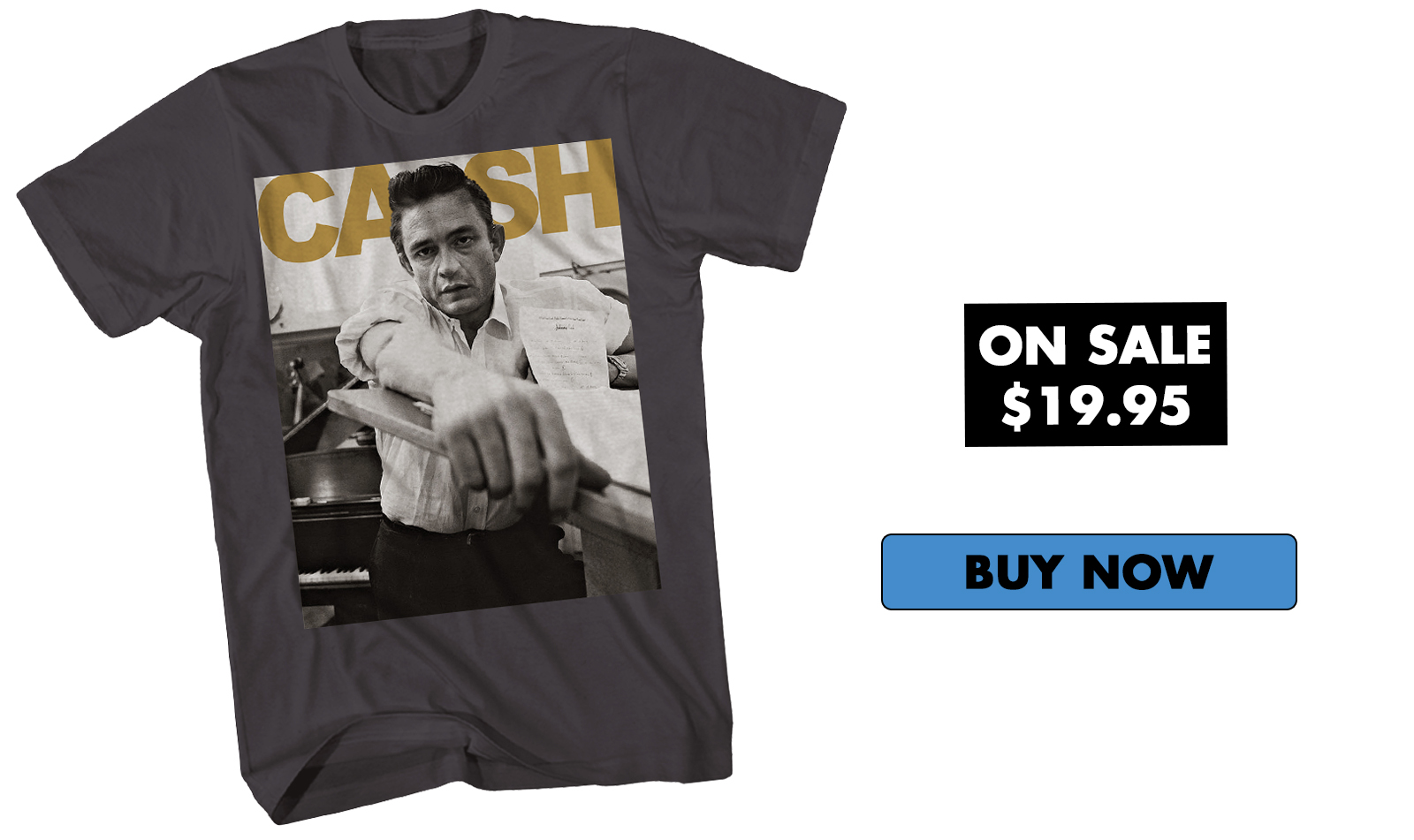 8. His brother's keeper
Johnny Cash's trajectory in life took a turn when he was just 12 years old. Johnny looked up this eldest brother Jack, who was two years older than Johnny. Jack worked to help support the Cash family but was pulled into table saw while cutting wood, severely wounding him. Jack survived a week following the incident, but would pass away. 
On the morning of Jack's funeral, Johnny went to the gravesite early to help workers dig his brother's grave. Jack's passing deeply affected Johnny, and Johnny would even ask himself "what would Jack do," when facing obstacles throughout his life. 
9. The Elvis situation
Johnny Cash proposed to June Carter 30 times before she finally accepted, only after Cash had cleaned up his drug addiction problems by 1968. The two would remain married until June's passing in 2003. 
One day when Cash was in the attic of their home he discovered a stash of letters from the legendary Elvis Presley professing his love for Carter. Johnny immediately burned them, perhaps a perfectly poetic ending that June's past love ended in a "Ring of Fire" of its own. 
10. Cash's Desert Island albums
If you were stranded on a desert island, what albums would you want with you? It's a timeless question we've all been asked (or perhaps asked ourselves), and one that Johnny Cash answered in his autobiography. So what albums did the Man In Black pick out?
Bob Dylan's The Freewheelin' Bob Dylan, Merle Travis' Down Home, Jimmie Davis' Greatest Gospel Hits, Emmylou Harris' Roses in the Snow, Roseanne Cash's The Wheel, any gospel album by Rosetta Tharpe, You Are There by Edward R. Murrow, and last but not least, "something by Beethoven."