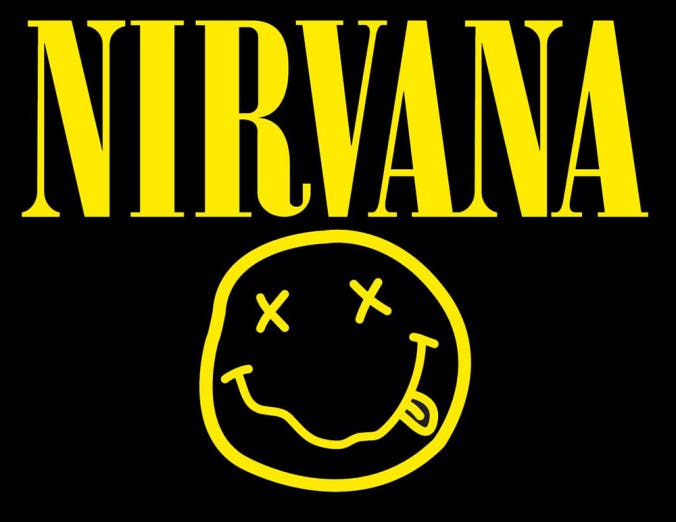 Background
When people think of 90's rock, they think of the grunge. Arena's once glutted with hairspray, leather pants, and indulgency were suddenly turned on their heads head with flannel shirts draped over dirty jeans and Pearl Jam shirts, Alice In Chains tees and Soundgarden t shirts. This organic brand of American punk from Seattle gave rock n' roll a shot in the arm that some retrospectively say was overdue.
At the forefront of this transition was Nirvana, the iconic band of Kurt Cobain, Krist Novoselic, and Dave Grohl. These three created a legacy of music, culture and, what would have likely been surprising to their fans at the time, fashion.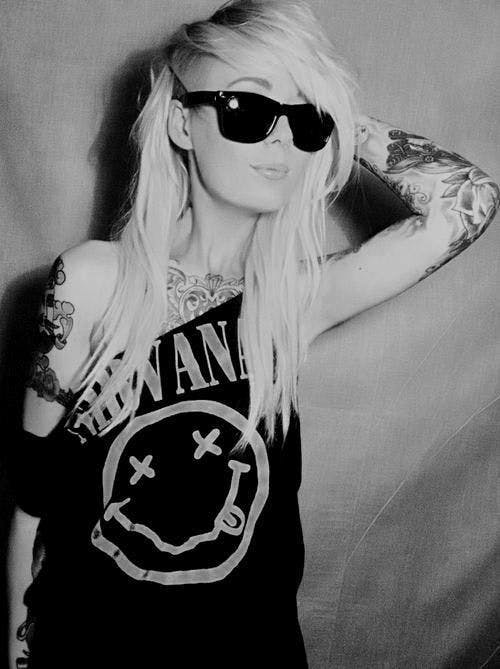 The History of the Nirvana Logo
But the history behind the Nirvana logo still emblazoned on the front of millions of shirts is still unclear. In it's official version it includes the band name "Nirvana" printed in yellow against a black background and above a yellow smiley face. The face has a tongue playfully sticking out and the letter "x" for each eye. In 1991, the logo made its debut on a poster that promoted the band's release party for its commercial breakthrough album Nevermind. It has since been printed on Nirvana shirts and other Nirvana merchandise worn by fans worldwide.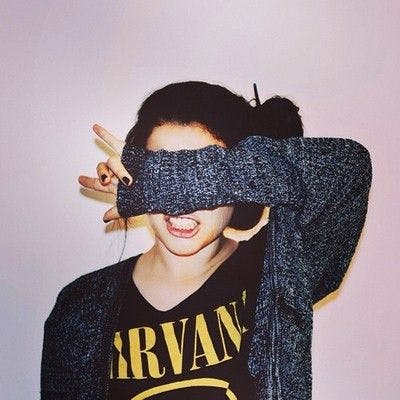 Inspiration for the Nirvana Logo
Yet, the inspiration for the design is still a mystery, suggesting Cobain might have been the only person who knew its true origins. There have been several theories about this, but none have been confirmed. The one with the greatest possibility is that the logo was derived from the emblem of a former strip club in Seattle, Washington called The Lusty Lady. The club's logo bore a strong resemblance to Nirvana's "smiley face." In addition, the band originated in Cobain's hometown of Aberdeen, Washington, which is just over 100 miles from Seattle.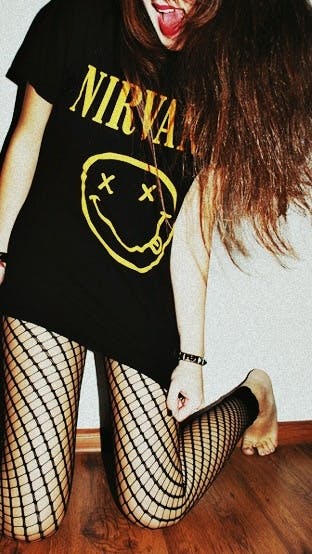 The Nirvana Logo Font
The font style for the band's name is Onyx. This style was picked at random when Lisa Orth paid Grant Alden to use whatever font was programmed into his typesetter at that very moment. Orth is a former Art Director of Sub Pop Records, the label that released Bleach, Nirvana's debut album, in 1989. The Onyx type has stuck ever since.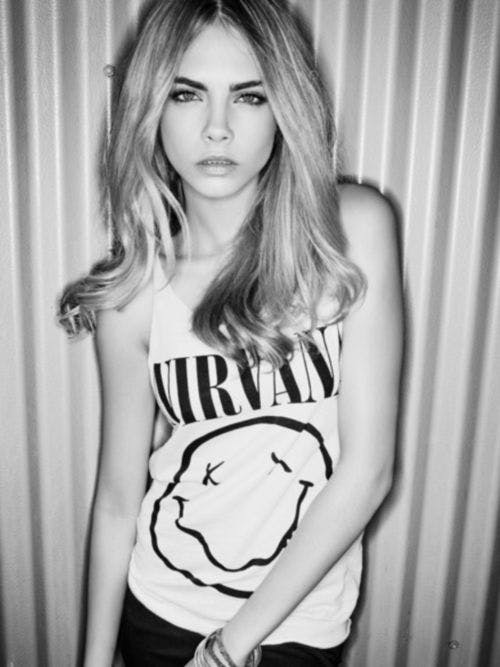 The Nirvana Logo's Enduring Legacy
Like the band's legacy, the popularity and mystery of its logo endures to this day. What's amazing is that a group whose songs captured life's complexities and contradictions had a surprisingly simple emblem. The sound that epitomized angst and foreboding was emblemized by a mere "smiley face."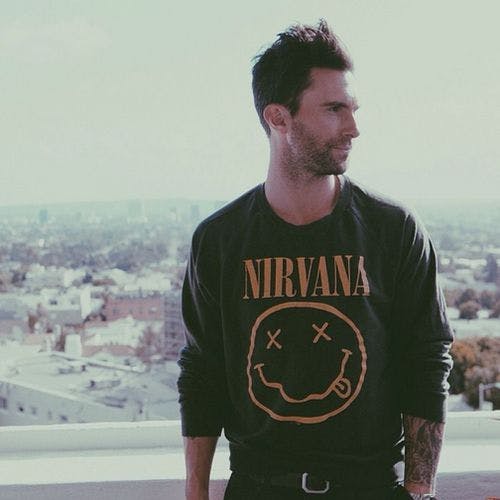 Merch featuring the Nirvana Logo
Official Nirvana Logo Smile T Shirt – $20 On sale, click for price!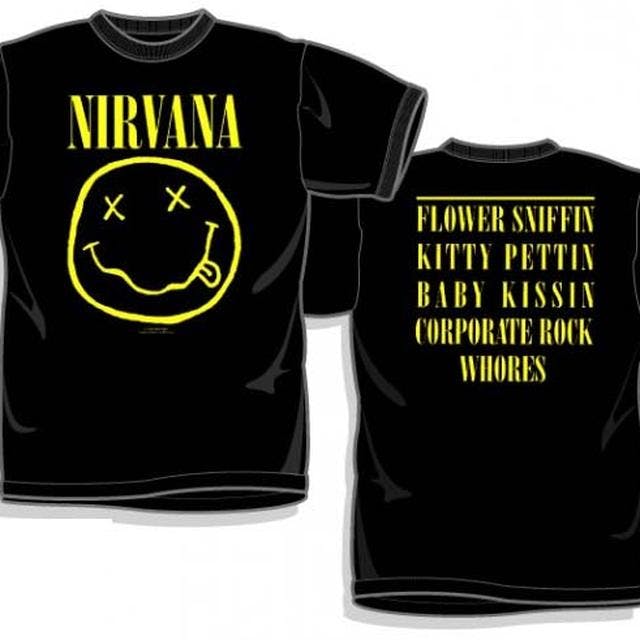 Nirvana Logo Hoodie – On Sale, Just $39.99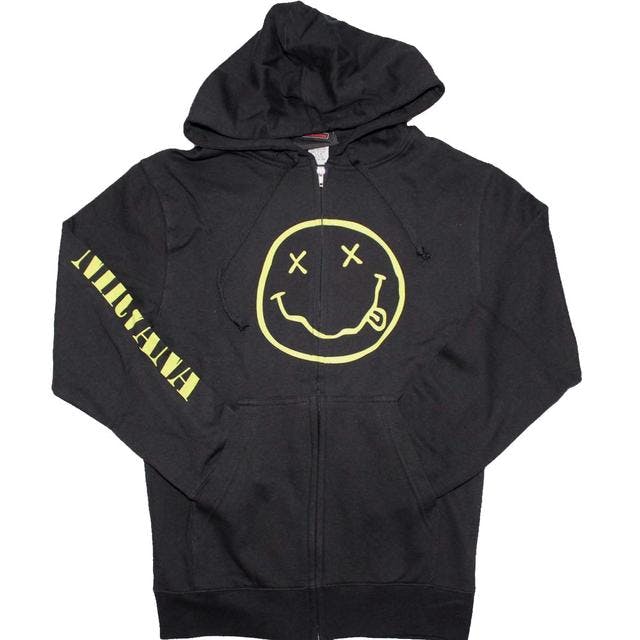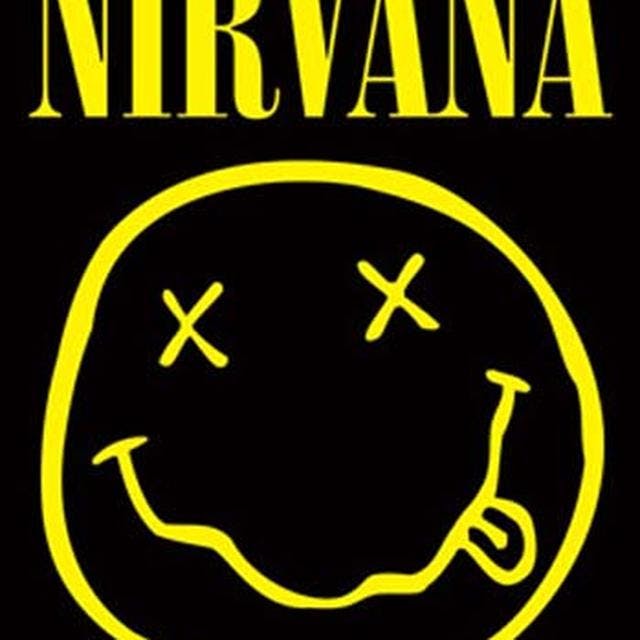 Or click here to see all of our official Nirvana merchandise in our Official Nirvana Store.