The Red Hot Chili Peppers are one of the greatest bands of all-time, evolving their sound and the entire rock genre since their self-title debut album released in 1984. Frontman Anthony Kiedis and legendary bassist Flea have been members of the lineup for all 30-plus years of the Red Hot Chili Peppers' existence, founding the group while classmates in High School. Little did they know they'd be setting the foundation for one of the most influential groups ever.
The Red Hot Chili Peppers official logo was actually drawn by Kiedis in 1984. Label management asked the group to produce a logo, and Kiedis sketched the eight-pronged asterisk that fans associate with around the globe today. Kiedis didn't have any specific reasoning or meaning behind the asterisk at the time, but it's since gone on to be one of the most iconic band logos in music history. The bright red asterisk wound up being up the perfect logo for the Red Hot Chili Peppers, even if created on a whim.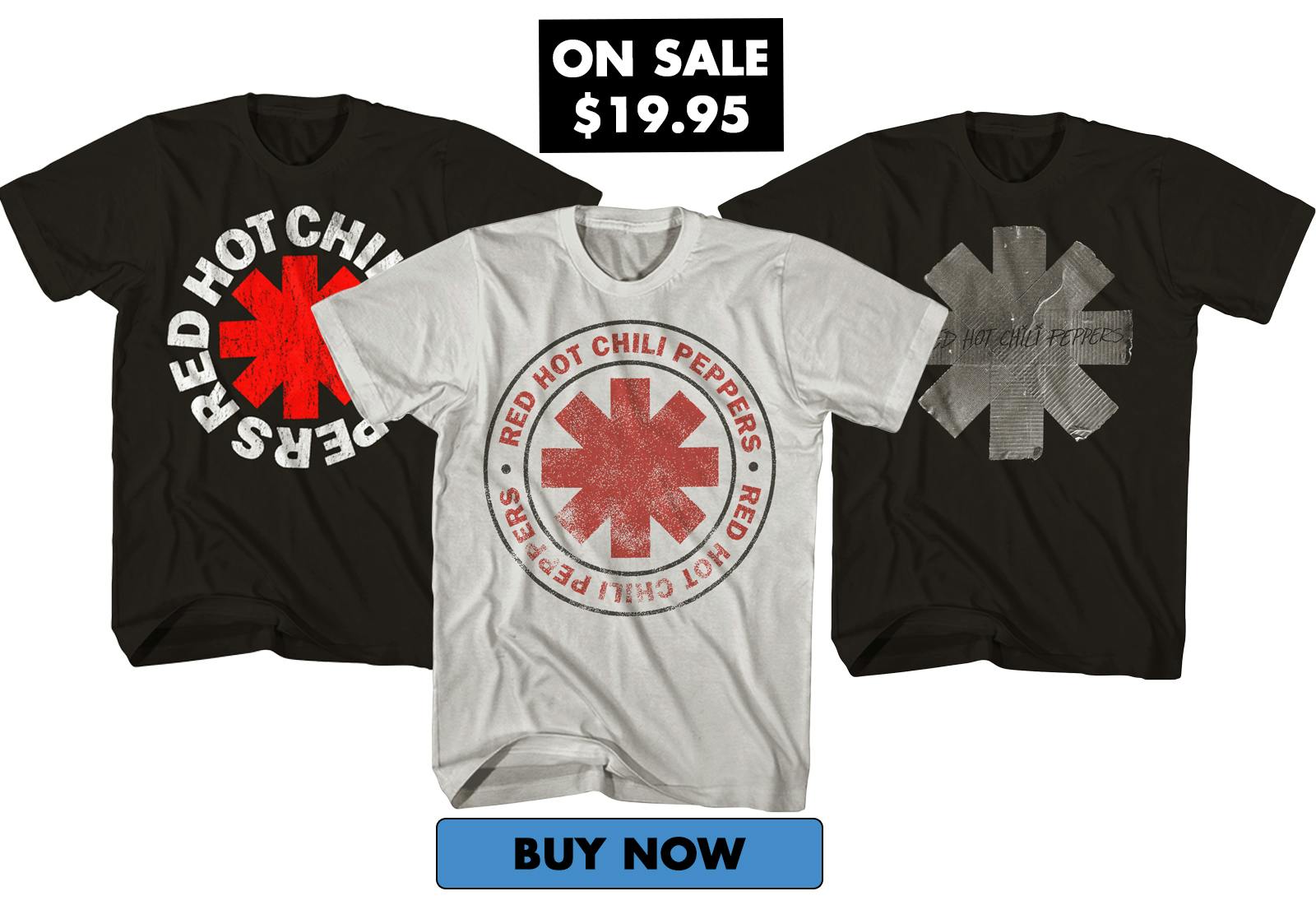 Fans have also connected the logo to the "Star of Affinity," which was designed by author Michael Moorcock in 1970. The "Star of Affinity" created by Moorcock was his own representation of chaos, beginning his sketch by drawing the four cardinal directions (North, South, East West), then adding the additional four arrows to represent the additional "possibilities" representing the chaos in choice and life.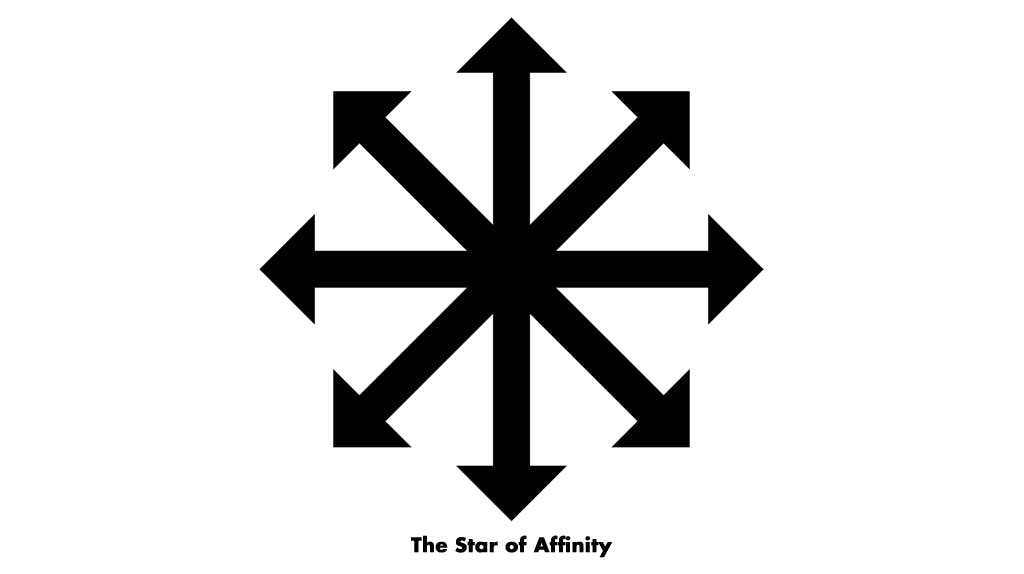 Legendary author Kurt Vonnegut's drawing of a similar asterisk in the preface of his 1973 novel Breakfast of Champions has also been associated with the Red Hot Chili Peppers' logo. Vonnegut's explanation of his drawing is a bit more… colorful… to say the least. Vonnegut's asterisk was not an asterisk at all, according to him, but his "picture of an asshole" meant to give readers a forewarning about the "maturity" of his illustrations in the book. 
Vonnegut's explanation is actually very close to what Kiedis explained about the logo in his 2004 autobiography Scar Tissue. Kiedis said that the the logo isn't an asterisk at all, but that it's "actually an angel in heaven's asshole" viewed from below on Earth.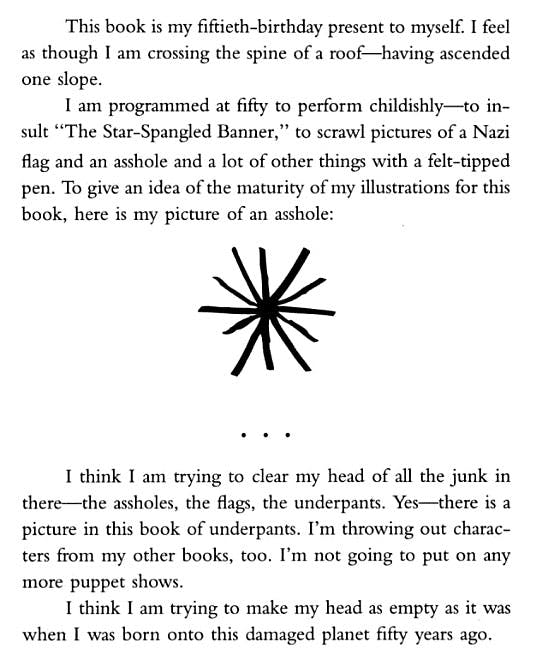 No matter the meaning behind the logo, its significance to the band is unquestionable. Both Kiedis and former guitarist John Frusciante have the asterisk tattooed on their left wrists. Fans have done the same, getting their own tattoos of the logo, wearing merch with the asterisk, and designing their own unique versions the legendary Red Hot Chili Peppers' calling card.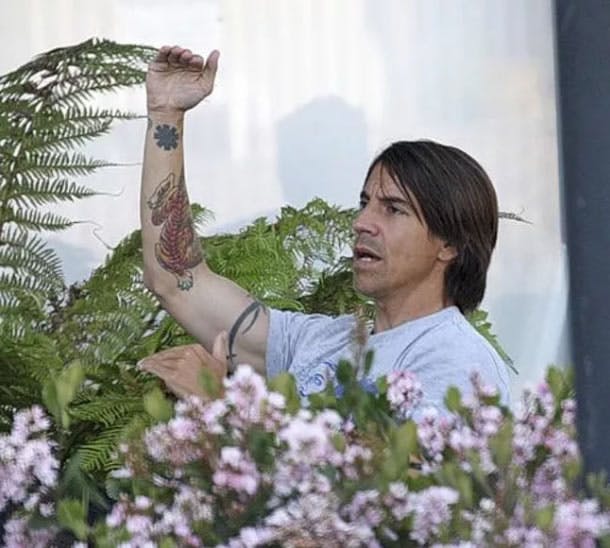 Ultimately, the asterisk logo stands for one very important thing when fans see it: The Red Hot Chili Peppers. What was a quick sketch will forever be recognized as the sign of one of the greatest bands ever. From Fairfax High School to the history books, the Red Hot Chili Peppers carved their own path and brought their legion of admirers with them the whole way.